Period of life:
237-227 mya
Taxonomy:
Marine reptiles
Countries:

Germany...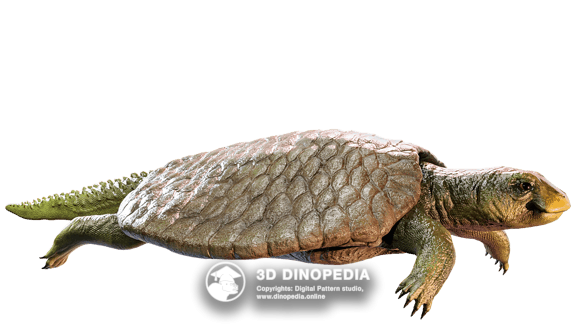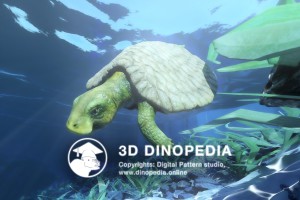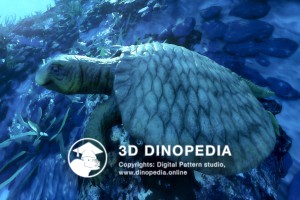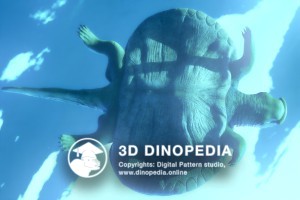 Henodus or "Turtle-faced monodont" is a placodont, the fossil remains of which were discovered only in the south-west of Germany in 1936, where in the Triassic period about 230 million years ago Henodus inhabited salt and fresh water bodies. The specimen found was about 1 meter long.
These creatures appeared in the sea long before the archenols and were representatives of placodonts, but with a shell that served as their protection against predators. However, unlike the turtle shell, their shell consisted of several hundred bony plates, tightly fitted to each other, like a mosaic. At the edges the shell narrowed forming a pair of flattened, but very strong flaps. Henodus had a blunt toothless mouth, and they fed on mollusks and other slow inhabitants of shallow waters. Their shell had a rectangular shape, and paws were short and thick, from which it can be concluded that he they moved mainly crawling along the seabed.
Open the doors to the captivating world of animals right now in our exciting app on the App Store!
INTERESTING FACTS
PUZZLES
HOME
3D MODEL "SKIN"
3D MODEL "MUSCLES"
3D MODEL "SKELETON"
VISION
NEIGHBORS
VOICE ACTING
AR - MODE
GALLERY
HISTORY OF DISCOVERIES
Other animals