Taxonomy:
Sauropodomorphs
Countries: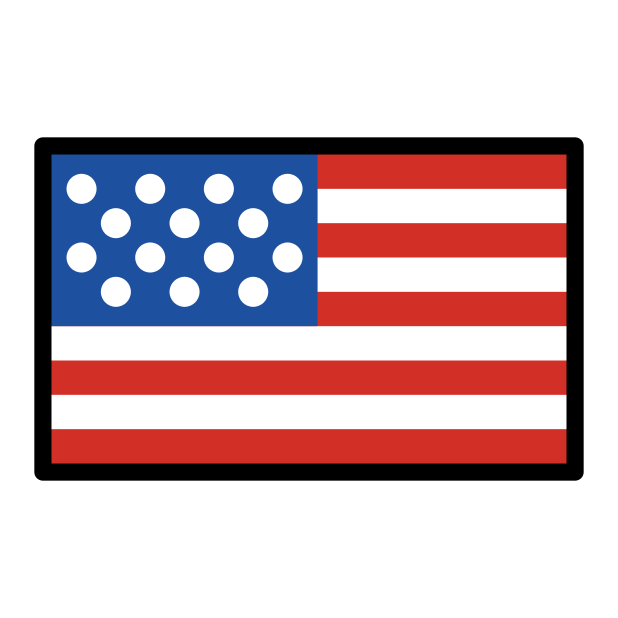 USA...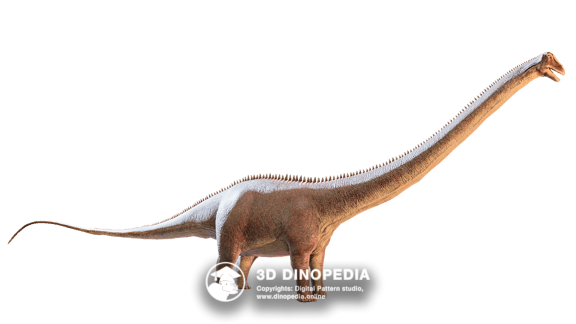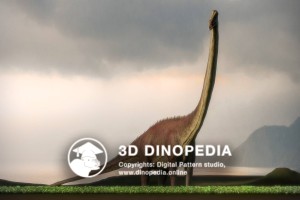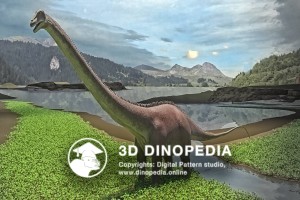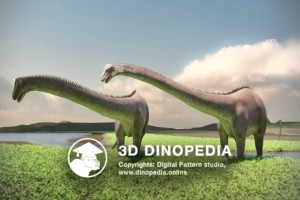 What the name means: Super lizard
Supersaurus was a gigantic sauropod from the USA that lived during the Jurassic period, 153 million years ago. Today, scientists believe that the size of Supersaurus reached 39 meters in length, and its weight could exceed 40 tons! This giant, with a 15-meter-long neck, is the longest dinosaur of all confirmed species and possibly the longest land animal in the history of our planet. The dinosaur moved on four column-like legs, with the hind legs being noticeably longer than the front ones. Despite its size, Supersaurus was clearly a slow-moving animal.
Unfortunately, its skull has not been found, and most reconstructions are based on the analogs of Diplodocus and Apatosaurus. The body of Supersaurus was rounded and massive. It ended with an extraordinarily long whip-like tail, which the reptiles used to fend off careless predators. Supersaurus fed on tree branches and lower vegetation. Despite their long necks, their structure did not allow them to lift their heads too high. They could also feed on coastal flora, as any plants were suitable to nourish their multi-ton bodies. The amount of food they consumed was colossal.
Open the doors to the captivating world of animals right now in our exciting app on the App Store!
INTERESTING FACTS
PUZZLES
HOME
3D MODEL "SKIN"
3D MODEL "MUSCLES"
3D MODEL "SKELETON"
VISION
NEIGHBORS
VOICE ACTING
AR - MODE
GALLERY
HISTORY OF DISCOVERIES
Other animals