Period of life:
383-375 mya
Countries: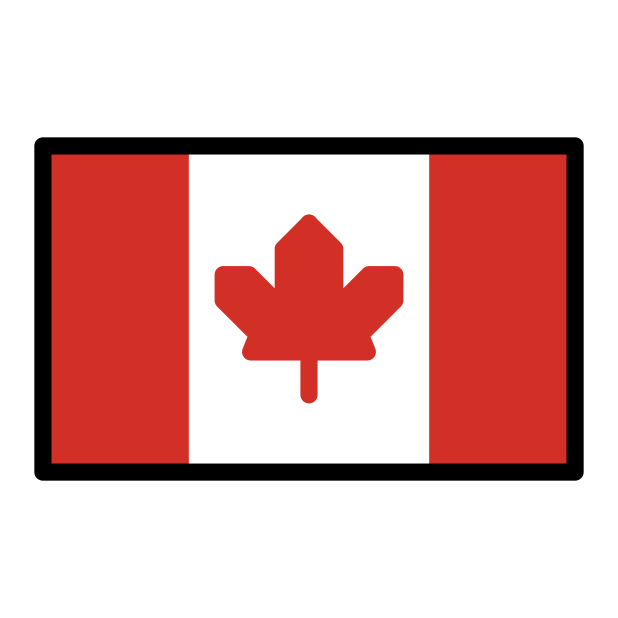 Canada...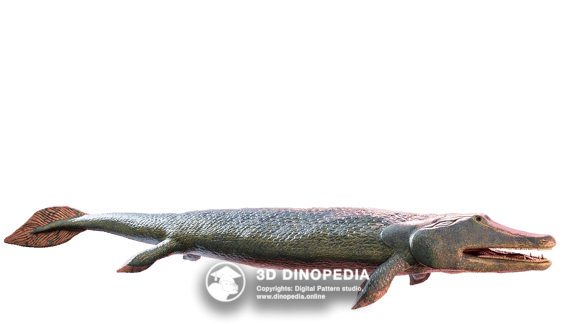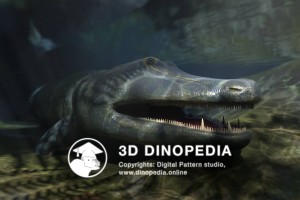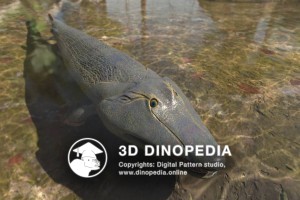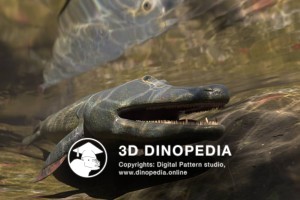 Meaning of the name: "Large shallow freshwater fish" or "burbot" (in the language of the indigenous inhabitants of Nunavut Territory)
Tiktaalik is a genus of primitive tetrapodomorphs that lived about 380 million years ago, described from Devonian deposits on Ellesmere Island and considered a transitional link between fish and amphibians. The structure of Tiktaalik combines features of fish and terrestrial vertebrates: gills, scales, and fins – characteristics typical of fish, as well as lungs, a mobile neck region, and the presence of elbows in the forelimbs – characteristics of tetrapods.
Tiktaalik was a flat, large-scaled fish with a crocodile-like head, on top of which sat eyes, with two nostrils and a large, toothy mouth in front. Judging by the structure of its fins and pelvic girdle, this ancient fish actively crawled along the bottom and could sometimes even venture onto land, for example, to overcome a small shallow. The teeth reveal Tiktaalik as an active predator. It could hunt for both terrestrial prey, such as ancient arthropods, and aquatic prey, such as other fish. Even its jaws had a "transitional" structure - the animal could bite its prey like a crocodile and suck it in using gills, as most fish do.
Open the doors to the captivating world of animals right now in our exciting app on the App Store!
INTERESTING FACTS
PUZZLES
HOME
3D MODEL "SKIN"
3D MODEL "MUSCLES"
3D MODEL "SKELETON"
VISION
NEIGHBORS
VOICE ACTING
AR - MODE
GALLERY
HISTORY OF DISCOVERIES
Other animals