Period of life:
1200-8 kya
Countries: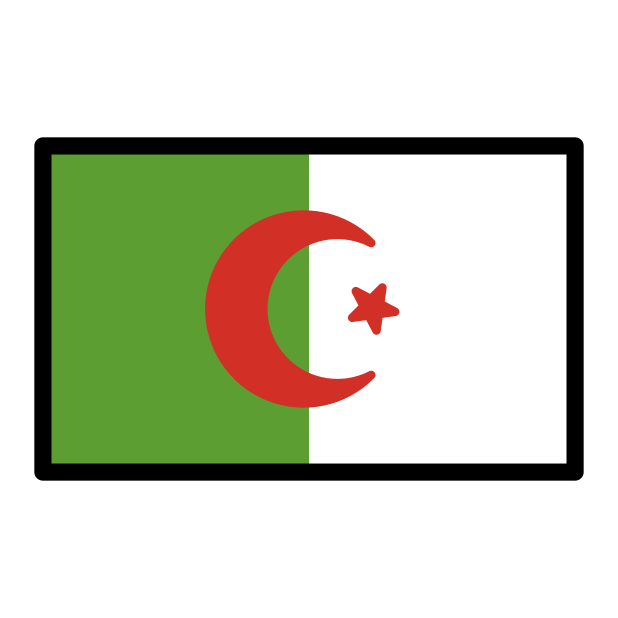 Algeria...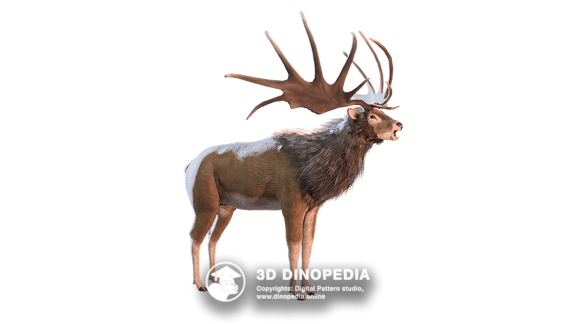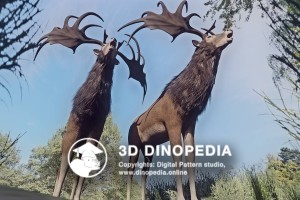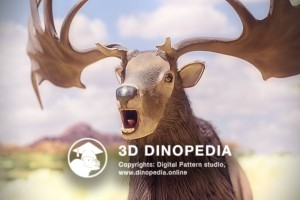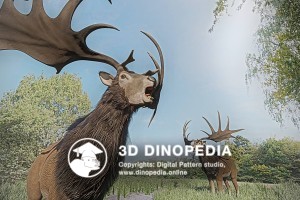 Name meaning: Large horns
Giant or large-horned deer belonged to an extinct genus of the deer family, which lived from the Pleistocene to the early Holocene in Eurasia and North Africa. The Megaloceros was similar in appearance to the fallow deer but was distinguished by its large size and enormous antlers spanning up to 5 meters, which were greatly expanded at the top in a shovel-like shape.
The structure of its teeth, limbs, and antlers suggests that the large-horned deer lived in wet meadows and sparse forests. It could not live in dense forests, as moving through them with such "ornaments" on its head was impossible. Perhaps this led to its demise. Some scientists attribute the extinction of this deer to the encroachment of forests onto open spaces. The extinction of the Megaloceros was part of the overall process of the extinction of large animals, which also affected many other species. Paleontologists have called this process the "megafaunal extinction."
Open the doors to the captivating world of animals right now in our exciting app on the App Store!
INTERESTING FACTS
PUZZLES
HOME
3D MODEL "SKIN"
3D MODEL "MUSCLES"
3D MODEL "SKELETON"
VISION
NEIGHBORS
VOICE ACTING
AR - MODE
GALLERY
HISTORY OF DISCOVERIES
Other animals