Period of life:
151-149 mya
Countries:

Germany...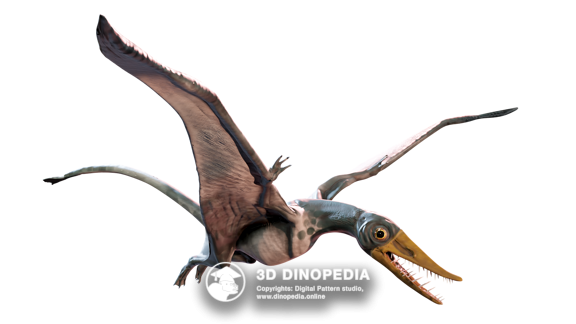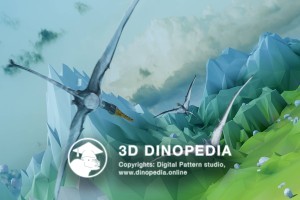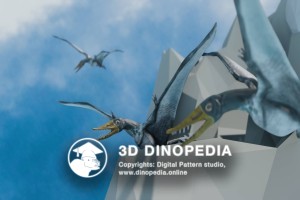 Рамфоринх — летающий птерозавр с длинным хвостом, живший в юрский период 160—140 миллионов лет назад. Он вольготно себя чувствовал в воздушных районах Великобритании, Испании, Германии, Танзании, Анголы.
Рамфоринх имел крупный удлинённый и заострённый череп — это межчелюстная кость увеличивалась и принимала вид клюва. Зубы торчали в разные стороны, словно кривой частокол, и размещались по обеим сторонам челюсти. Так крылатым хищникам было проще ловить рыбу: широко раскрыв клюв при пролёте над водной гладью, они опускали его под воду, собирая беззащитную рыбу. Благодаря этому ящеры не мочили свои огромные крылья.
Также эти летающие создания не брезговали и личинками насекомых из коры деревьев. А если им удавалось найти яйца животных в песке на берегу, то у летучих динозавров был настоящий пир. Селились летучие ящеры большими колониями вдоль берегов водоёмов, у прибрежных скал.
Бытует мнение, что птицы и летучие мыши произошли именно от рамфоринхов. Однако это не так — все они шли по раздельным веткам эволюции, без каких-либо родственных связей.
Open the doors to the captivating world of animals right now in our exciting app on the App Store!
INTERESTING FACTS
PUZZLES
HOME
3D MODEL "SKIN"
3D MODEL "MUSCLES"
3D MODEL "SKELETON"
VISION
NEIGHBORS
VOICE ACTING
AR - MODE
GALLERY
HISTORY OF DISCOVERIES
Other animals