Period of life:
303-273 mya
Countries:

Germany...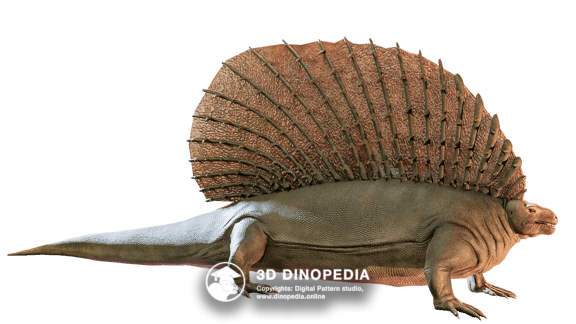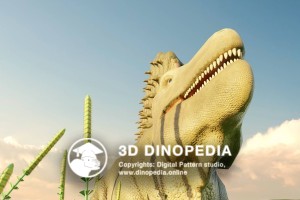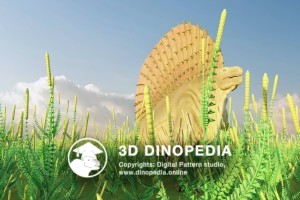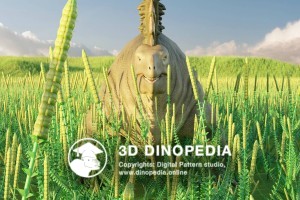 Meaning of the name: Bridge lizard
Edaphosaurus is the largest representative of the Edaphosauridae family, which lived around 300 million years ago and was discovered in the United States and Germany. It was one of the first large, dominant herbivorous synapsids (mammal-like reptiles). It had a small head, possibly with soft cheeks, which helped to hold food in its mouth while chewing. The inner side of the lower jaw and the palate of Edaphosaurus were covered with additional teeth that helped grind plant food. Its head was very small in proportion to its body, and the lower jaw was positioned further forward and must have had strong muscles to chew food, while the upper jaw acted like a scalpel and bore cutting teeth.
Edaphosaurus had a massive body up to 3.5 meters long with a broad chest and a powerful tail. This shape indicated that it moved very slowly. It had a sail on its back, formed by spiny projections of the vertebrae, similar to that of the Dimetrodon, which most likely served for thermoregulation.
Open the doors to the captivating world of animals right now in our exciting app on the App Store!
INTERESTING FACTS
PUZZLES
HOME
3D MODEL "SKIN"
3D MODEL "MUSCLES"
3D MODEL "SKELETON"
VISION
NEIGHBORS
VOICE ACTING
AR - MODE
GALLERY
HISTORY OF DISCOVERIES
Other animals