Period of life:
165-157 mya
Taxonomy:
Marine reptiles
Countries: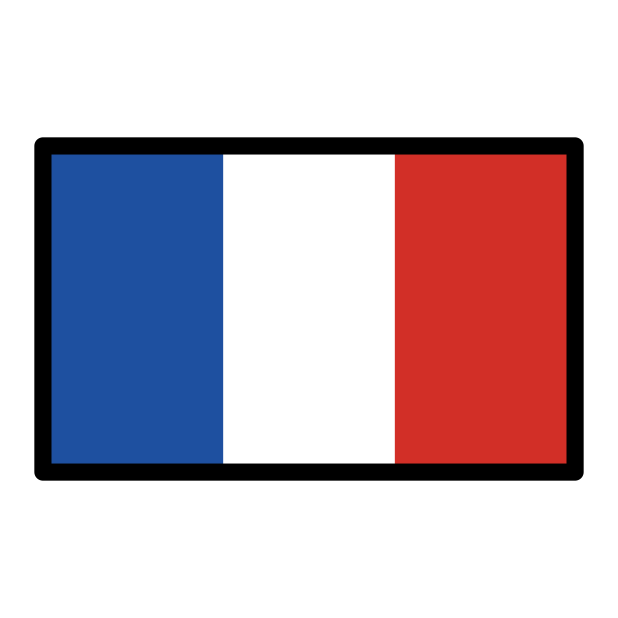 France...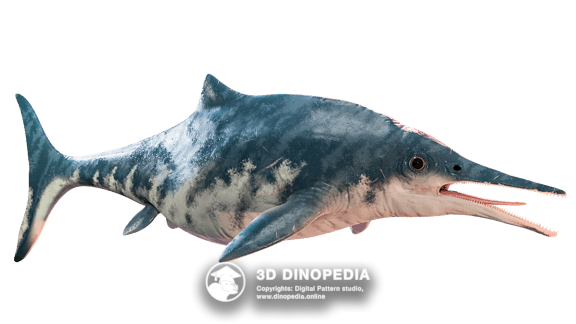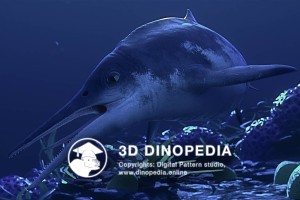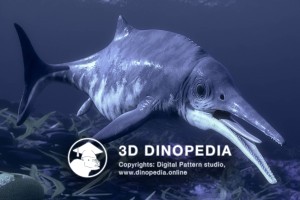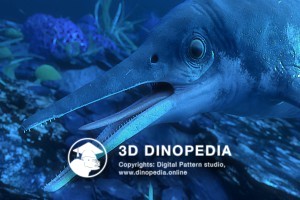 What the name means: Wide-eyed lizard
Ophthalmosaurus was a Jurassic ichthyosaur that inhabited the territories of Europe and North America about 160 million years ago. It got its name "eye lizard" because of its extraordinarily large eyes, which reached about 22 cm in diameter. Ophthalmosaurus had an elegant dolphin-like body, up to 4 meters long, and its jaws with numerous tiny teeth were well adapted for catching squids. The needle-like teeth did not allow the prey to be torn apart, but served only to capture and hold small animals that could be swallowed whole. Its diet may have also included hard food, such as small fish and marine reptiles. The body of Ophthalmosaurus, like other ichthyosaurs, was streamlined, and its tail fin was crescent-shaped. Its forelimbs were more developed than its hind limbs, suggesting that the front fins acted as a "steering system", while the powerful tail provided acceleration.
Open the doors to the captivating world of animals right now in our exciting app on the App Store!
INTERESTING FACTS
PUZZLES
HOME
3D MODEL "SKIN"
3D MODEL "MUSCLES"
3D MODEL "SKELETON"
VISION
NEIGHBORS
VOICE ACTING
AR - MODE
GALLERY
HISTORY OF DISCOVERIES
Other animals