Period of life:
295-272 mya
Countries: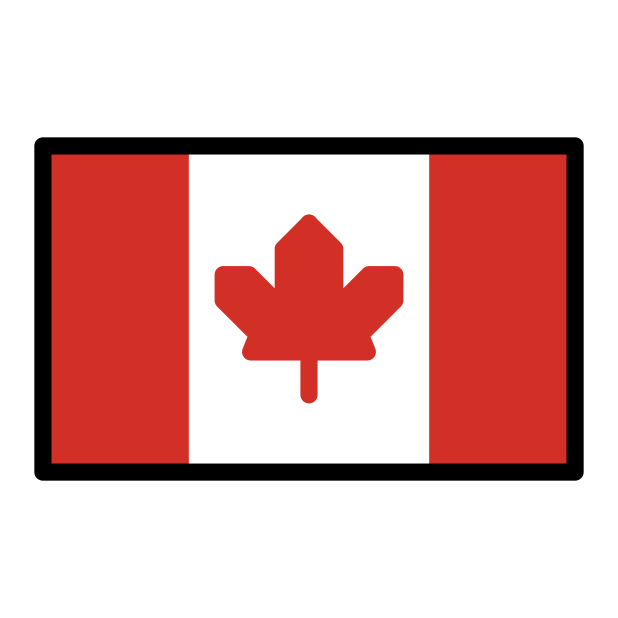 Canada...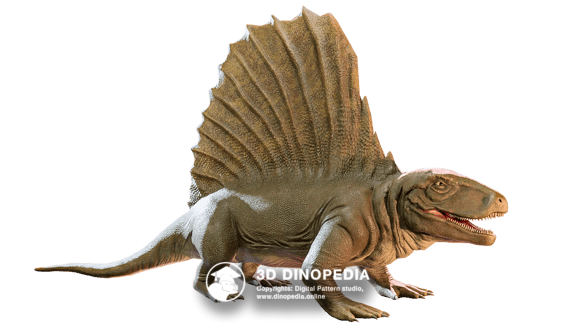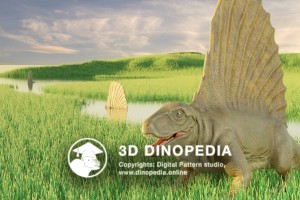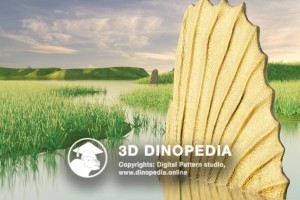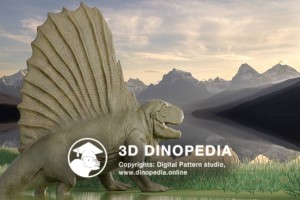 Meaning of the name: Two measures of teeth
Dimetrodon is a genus of Permian pelycosaurs-synapsids that lived about 260 million years ago in the territories of modern-day Canada, the United States, and Germany. This largest predator of the Permian period was closer to mammals than reptiles. Its legs were semi-extended, and its belly and tail did not touch the ground when walking. Unlike reptiles, it had two types of teeth (incisors and canines). They were large and sharp, like knives, and the jaw structure allowed Dimetrodon to tear large chunks of flesh from its prey. The skin stretched over the dorsal vertebrae formed a unique sail, which became the animal's most striking distinguishing feature.
Most Dimetrodons were quite large, occupying the top of the food chain. Thirteen species of Dimetrodons are currently known, most of which are from the United States. They inhabited thickets on the banks of water bodies, feeding on any animals they could handle - sharks, small and large herbivores, including Edaphosaurs. They led a leisurely lifestyle but were capable of sudden bursts for attacking prey.
Open the doors to the captivating world of animals right now in our exciting app on the App Store!
INTERESTING FACTS
PUZZLES
HOME
3D MODEL "SKIN"
3D MODEL "MUSCLES"
3D MODEL "SKELETON"
VISION
NEIGHBORS
VOICE ACTING
AR - MODE
GALLERY
HISTORY OF DISCOVERIES
Other animals