Period of life:
38-34 mya
Countries: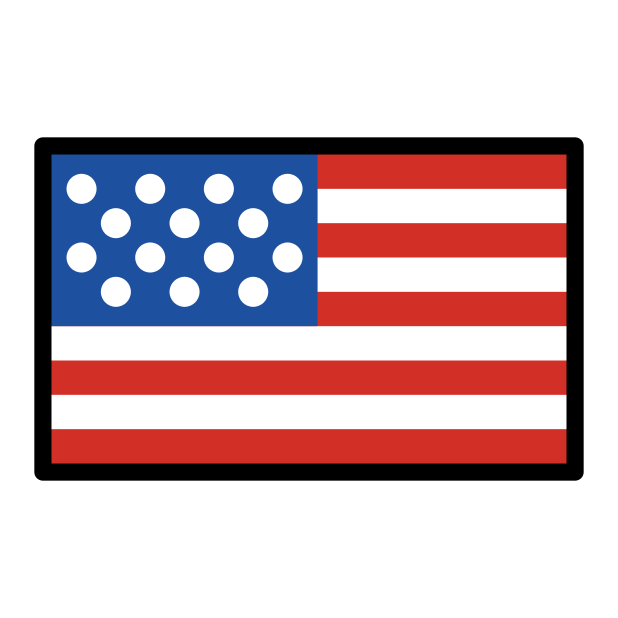 USA...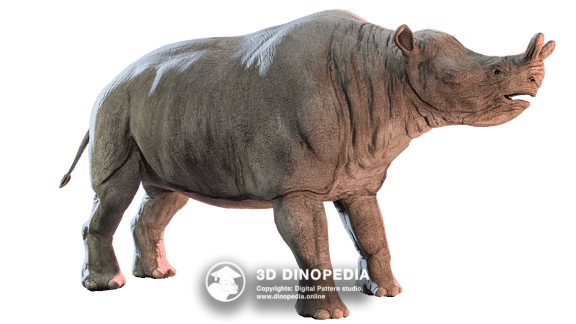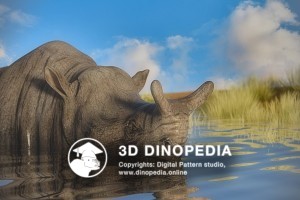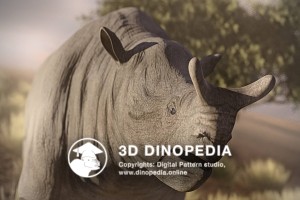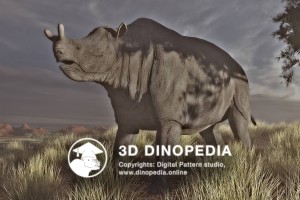 Name meaning: Face with large horns
Megacerops is a genus of odd-toed ungulates from the Brontotheriidae family that inhabited North America around 35 million years ago. A distinctive feature of these elephant-like giant rhinoceroses was a pair of blunt horns on their snout, the size of which varied among different species. Males had larger horns than females, which suggests that Megacerops were social animals.
Although Megacerops resembled a rhinoceros, it was almost the size of an African forest elephant: about 2.5 meters tall and 4.6 meters long. Its skull reached almost a meter in length, with some specimens possessing significant tusks up to 70 mm long. Megacerops possibly had fleshy lips and a long tongue, which were perfect for gathering plants. The shape of its teeth indicates that it preferred soft stems and leaves.
Open the doors to the captivating world of animals right now in our exciting app on the App Store!
INTERESTING FACTS
PUZZLES
HOME
3D MODEL "SKIN"
3D MODEL "MUSCLES"
3D MODEL "SKELETON"
VISION
NEIGHBORS
VOICE ACTING
AR - MODE
GALLERY
HISTORY OF DISCOVERIES
Other animals