Period of life:
130-125 mya
Countries: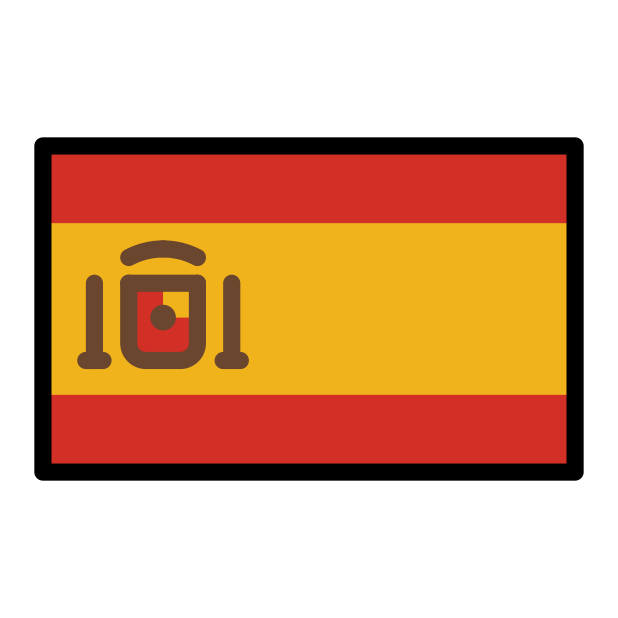 Spain...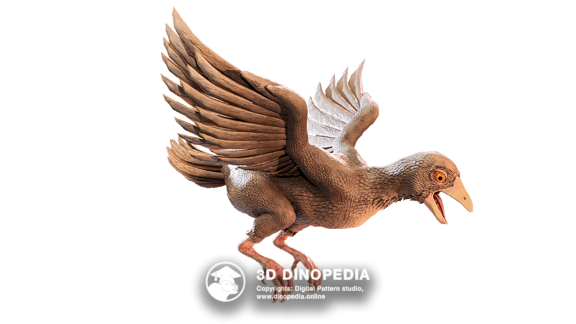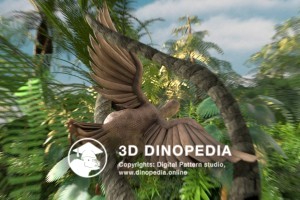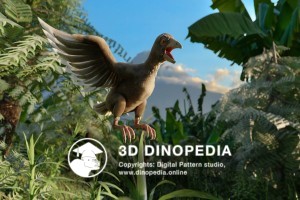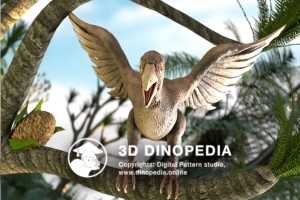 What the name means: Medium bird from the Iberian Peninsula
Iberomesornis is a species of enantiornithine birds that lived 125 million years ago in the territory of modern Spain. The fossil of this bird was first discovered in 1985 by Armando Díaz Romeral in Las Hoyas, in the east of central Spain. Unfortunately, neither the skull nor the wings were ever found. In 1992, paleontologists José Luis Sanz and José Fernando Bonaparte gave the bird its scientific name.
Iberomesornis was quite small, no larger than a big modern sparrow, but already a more advanced bird than the "first birds" Archaeopteryx. Its tail became significantly shorter and transformed into a pygostyle – a characteristic bird bone, formed by several fused last tail vertebrae, to which long feathers were attached. The structure of the toes was the same as in modern birds, so Iberomesornis could easily perch on branches. Its flight apparatus was very well developed, allowing the bird to catch small insects in flight in the forests of the Cretaceous period. Like its enantiornithine relatives, Iberomesornis likely had small claws on its wings.
Open the doors to the captivating world of animals right now in our exciting app on the App Store!
INTERESTING FACTS
PUZZLES
HOME
3D MODEL "SKIN"
3D MODEL "MUSCLES"
3D MODEL "SKELETON"
VISION
NEIGHBORS
VOICE ACTING
AR - MODE
GALLERY
HISTORY OF DISCOVERIES
Other animals