Period of life:
299–278 mya
Countries: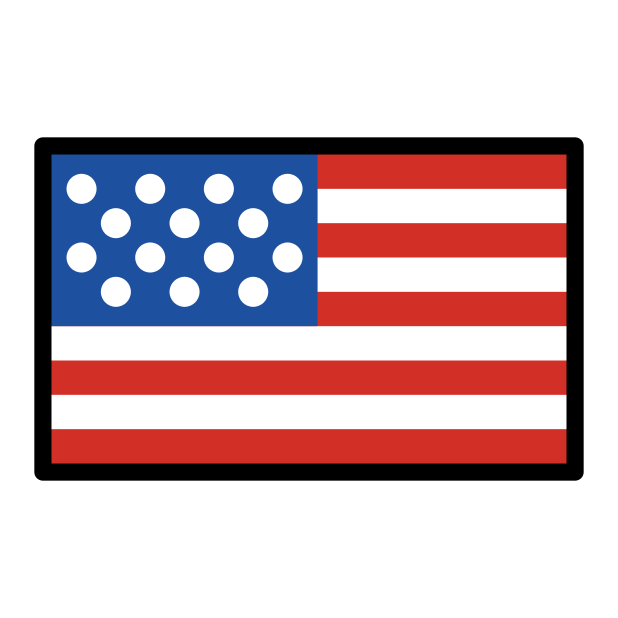 USA...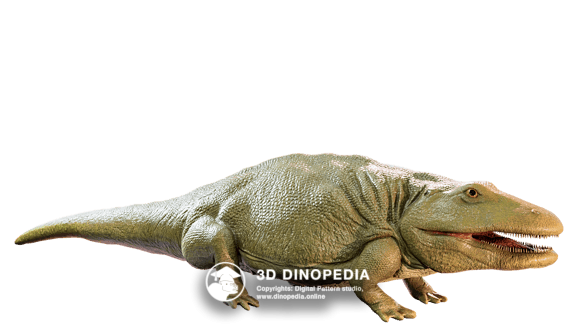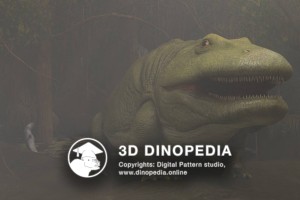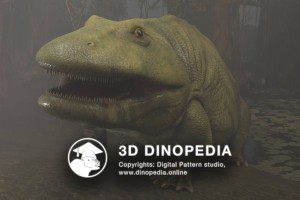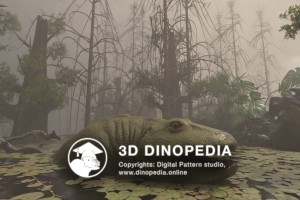 Meaning of the name: Stretched face
Eryops is a genus of ancient amphibians that lived in the territory of present-day United States during the late Carboniferous and early Permian periods. It was one of the largest predators of its time, growing up to three meters long, with adult individuals weighing around 200 kg. The skull of this ancient amphibian was disproportionately large and wide, measuring about 60 cm in length. The mouth was filled with numerous sharp, curved teeth. On the palate, there were three pairs of backward-curving fangs and numerous backward-directed bony projections.
This structure helped catch slippery prey, preventing it from escaping the mouth. Eryops inhabited lowlands, in ponds, streams, and rivers, and nearby areas. The arrangement and shape of their teeth suggest that they primarily fed on large fish and aquatic tetrapods. The body of Eryops was relatively rigid, and the tail was thick, making them poor swimmers, so they spent most of their time on land.
Open the doors to the captivating world of animals right now in our exciting app on the App Store!
INTERESTING FACTS
PUZZLES
HOME
3D MODEL "SKIN"
3D MODEL "MUSCLES"
3D MODEL "SKELETON"
VISION
NEIGHBORS
VOICE ACTING
AR - MODE
GALLERY
HISTORY OF DISCOVERIES
Other animals