Period of life:
77-76 mya
Countries: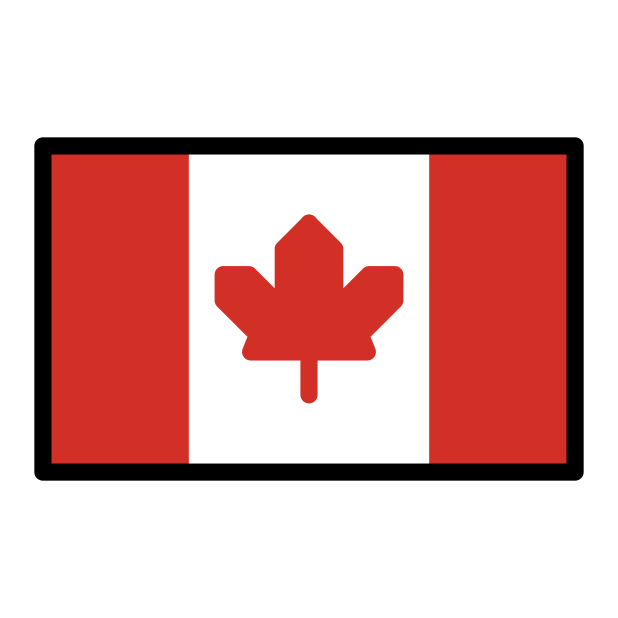 Canada...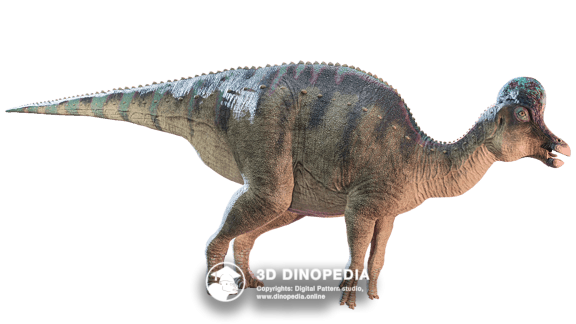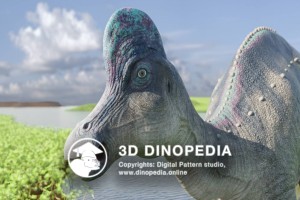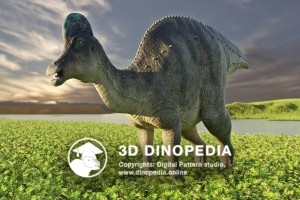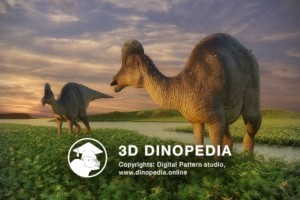 What the name means: Lizard in Corinthian helmet
Corythosaurus was a hadrosaur from Canada that lived about 76 million years ago in the area of present-day Canada. It belonged to the duck-billed dinosaur genus. A distinguishing feature of this lizard was a large, flat bony crest on its head, resembling a helmet. Other duck-billed dinosaurs also had head crests, but the crest of this shape was unique to Corythosaurus. In its mouth, Corythosaurus had hundreds of small teeth that wore down over time, but new ones grew in their place. The lizard had webbed front and rear limbs, which softened its walk. Male Corythosaurs could use their crests to make loud sounds to call for females and signal the herd, warning of danger. Mothers "trumpeted" to call their young, who had strayed too far. Corythosaurs mainly moved on all fours. However, they could stand on two legs while feeding - they bent branches with leaves using their front limbs and maintained balance with their powerful tails. Also, if a predator appeared nearby, Corythosaurs preferred to run on two legs.
Open the doors to the captivating world of animals right now in our exciting app on the App Store!
INTERESTING FACTS
PUZZLES
HOME
3D MODEL "SKIN"
3D MODEL "MUSCLES"
3D MODEL "SKELETON"
VISION
NEIGHBORS
VOICE ACTING
AR - MODE
GALLERY
HISTORY OF DISCOVERIES
Other animals