Period of life:
247-237 mya
Countries:

Germany...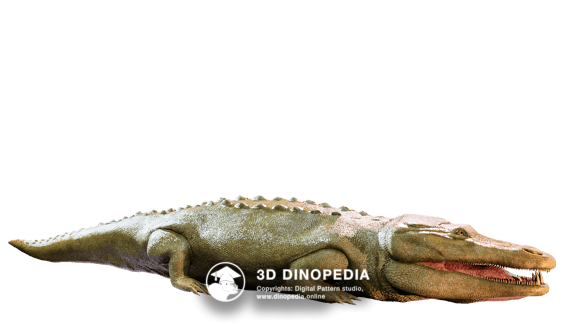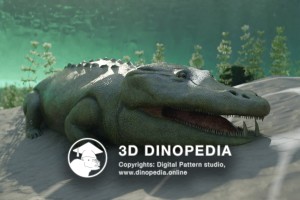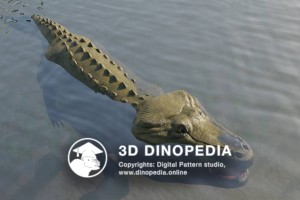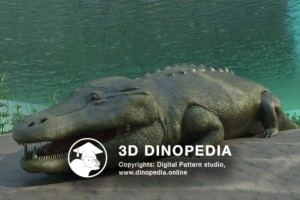 Meaning of the name: Beak-toothed lizard
Mastodonsaurus was a gigantic labyrinthodont resembling a crocodile that lived about 240 million years ago, with remains found in England, Germany, and the Russian Ural region. The limbs of Mastodonsaurus were weak, and the body resembled a crocodile's but was flatter and more massive, reaching up to 6 meters in length. An interesting feature of Mastodonsaurus were the abnormally long, up to 10 cm, front tusks on the lower jaw. These tusks were so large that they even passed through special holes in the upper jaw. Mastodonsaurus lived in lakes, swampy waters, and rivers, mainly feeding on fish – its remains were found in coprolites, the animal's fossilized feces.
However, traces of Mastodonsaurus teeth were also found on the bones of larger animals - ancient reptiles, as well as other Mastodonsaurus individuals. This means that this amphibian occasionally attacked terrestrial animals and even its own relatives.
Open the doors to the captivating world of animals right now in our exciting app on the App Store!
INTERESTING FACTS
PUZZLES
HOME
3D MODEL "SKIN"
3D MODEL "MUSCLES"
3D MODEL "SKELETON"
VISION
NEIGHBORS
VOICE ACTING
AR - MODE
GALLERY
HISTORY OF DISCOVERIES
Other animals