Woodlands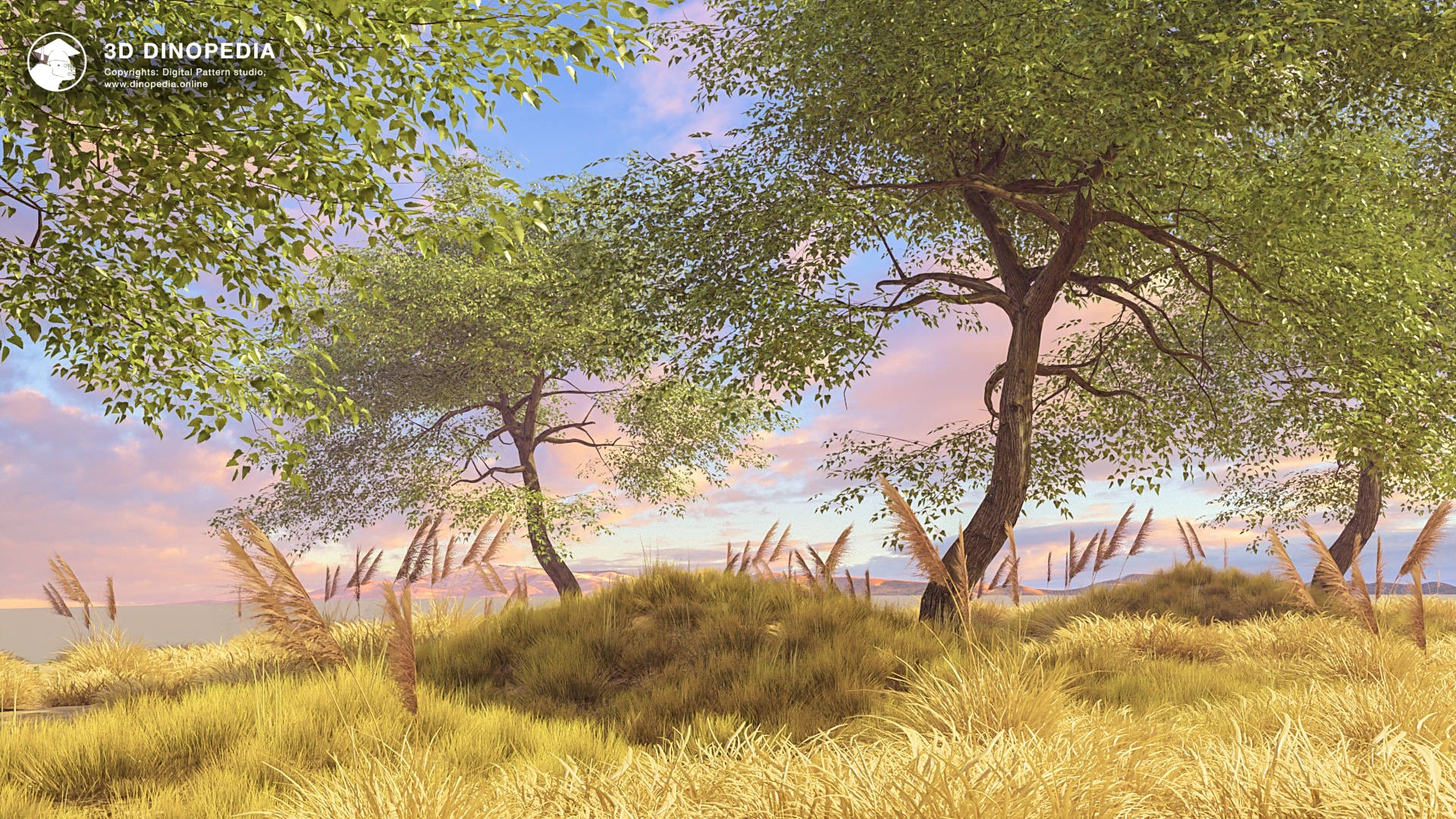 The sparse woodlands of the Cretaceous period represented something between a fern savanna and the forests of the Cretaceous. It was an open space, covered with grassy ferns with numerous, but widely spaced trees.

Among the grassy vegetation, ferns dominated during the first half of the Cretaceous, however, in the second half of the period, a large number of grassy plants were added. Among the trees at the beginning of the period, conifers, ginkgos, and cycads were dominant, but in the second half of the period, flowering trees took over almost all possible space. Examples include platanites (Platanites), cercidiphyllum (Cercidiphyllum), and dicotylophyllum (Dicotylophyllum). The sparse woodlands were somewhat of a "transitional", intermediate zone.

Most likely, the sparse woodlands covered vast areas throughout the Cretaceous period. Unfortunately, it's hard to clearly define the boundary between the savanna and the sparse woodlands, so part of the territory attributed to savann...